Telford and Wrekin hail its global appeal after attracting new foreign investment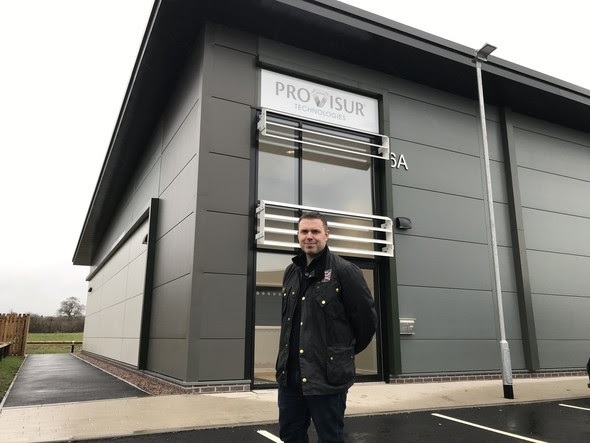 Telford and Wrekin show it continues to have significant global appeal after the latest foreign direct investment (FDI) figures for 2021-22 were revealed.
The Marche region, covering Telford and Wrekin, Herefordshire and Shropshire, recorded 20 new FDI project successes over the past year, with Telford winning eight.
In addition, Telford created 81% new jobs through the projects (840 jobs out of a total of 1,041) and received a total investment of £59,175,000, representing 44% of the total investment in the Marches of £135,149, 034.
The investments include three from North America, four from Europe and one from Latin America and the Caribbean.
Telford and Wrekin are in pole position to attract new foreign investment thanks to the council's link with Harper Adams University and the Department of International Trade and Ni.PARK in Newport which attracts global agri-tech companies
Research shows that more overseas investors are looking for locations outside of London and the South East and Telford is seen as a prime location in the Midlands region with excellent transport links.
In 2020-21, the Marche region recorded 14 new foreign direct investment (FDI) project successes over the past year, with Telford winning four out of 10 single-site projects and securing nearly half of 220 new ones. jobs created.
It shows that foreign investment is on the rise again despite two difficult years and the challenges companies have faced during the Covid-19 pandemic.
Two of the success stories include Provisur at Ni.PARK, Newport and Nofence, which is based at the Center for Agricultural Engineering Innovation (Agr-EPI) at Harper Adams University.
US-based Provisur, headquartered in Chicago, is a global food manufacturing company that provides the pressing and slicing side of its business operations from Ni.PARK due to its central location and connections agro-technologies within the food industry.
Norwegian company Nofence, which has won support from Telford & Wrekin Council's Enterprise Telford programme, has designed a fenceless grazing system that uses solar-powered GPS collars to train animals to stay in a specific area that is heavily used by businesses in the UK and across Europe.
Aaron Hale, Provisur Account Manager for UK and Ireland, said: "We looked at a number of possibilities for the UK base, but the Ni.PARK unit was shortlisted due to its location. central, the excellent units it offers on site and its links. with Harper Adams University.
"The company felt that being located in the Midlands, in the heart of the UK, was the best fit, so we opted for this base."
Cllr Lee Carter of Telford & Wrekin Council, said: "Our ability to attract new inward investment in exceptionally difficult economic conditions over the past few years shows how highly valued our borough is.
"Our central location, ready-to-use and affordable land and excellent business support package have been cited by investors as key reasons for our continued success.
"Telford is well positioned to capitalize on this tremendous opportunity and we can demonstrate our green credentials to FDI investors and a collaborative business community that operates in our key sectors of agri-tech, digital, manufacturing technology, food and automotive."