Outer Sunset Farmers Market wins 10-month extension and compromise deal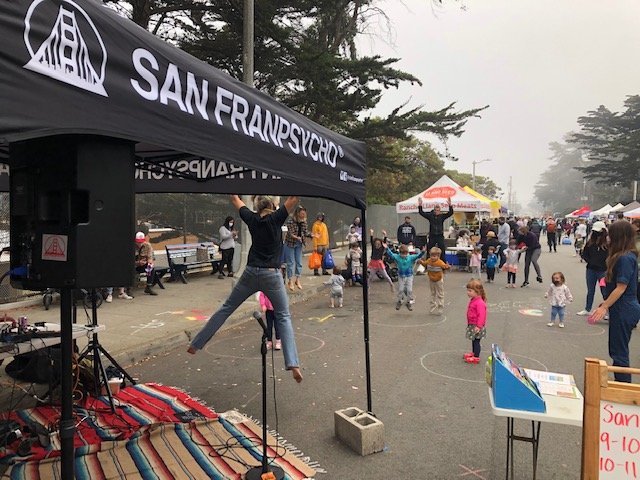 The Outdoor Sunset Farmer's Marketthe brainchild of pop-up maestros sunday Mercantile Twilightbegan in the summer of 2020. In the summer of 2021, the Chronicle raved that she had "become an essential SF food destination." But there were also some growing pains, namely the private St. Ignatius College Preparatory School asked for the end of the marketor moved to another location, due to parking issues at the 37th Market Avenue location between Ortega and Quintara streets.
This request was troubling, as the Outer Sunset Farmers Market was only permitted until this Sunday and Wednesday, its permit expiring on Saturday August 13 (the market is also held on Wednesday afternoons).
But there is a big sigh of relief among vendors, as the Richmond Review reports that Outer Sunset Farmers Market permit has been extended for 10 monthsuntil March 23, 2023. Additionally, District Supervisor Gordon Mar has offered a compromise agreement in a Memorandum of Understanding (MOU) that both parties have verbally agreed to, and he hopes both will sign.
"Last week there were two follow-up meetings where an agreement was reached and I think it's fair for both parties," Mar told the Richmond Review. "For the Farmers' Market, the agreement will allow them to renew their street permit until March 2023, which is temporary as the Shared Spaces program ends."
The market had to give ground, but only on two Sundays over the next ten months. "They will have to reduce to one block two Sundays during this period because SI will have very big events on these two Sundays," Mar told the newspaper.
We do not know which Sundays these are, but Saint Ignatius had previously asked that the market be moved to ten Sundays a year, or simply interrupted.
Hoodline has reached out to Supervisor Mar's office for more details, and we'll update this post with any additional comments.
But the market organizers seem delighted. "We've come to a good verbal agreement that works," co-host Angie Petitt told the Richmond Review. "We're still working out the written agreement and I can't elaborate on anything yet until we've reached that."
It's still not a permanent fix for the market, it's just a ten-month extension until the city's pandemic shared spaces program expires. But the Outer Sunset Farmers Market can reapply for a renewed permit after that, when the street permitting program reverts to SFMTA and other city departments.