Non-Profit Group Plans Grocery Store in Downtown Bennington | Local news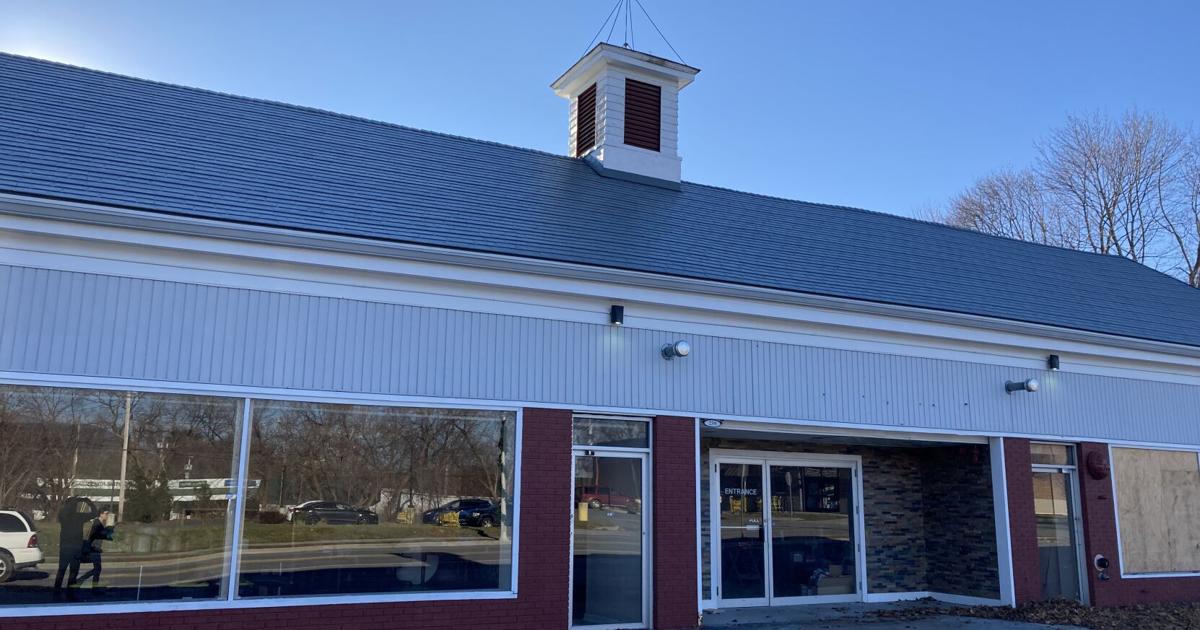 BENNINGTON – A non-profit group has obtained a loan of $ 200,000 from the city and wants to open a grocery store at 239 Main Street, site of the former LaFlamme furniture company.
According to a statement from the group, "The Bennington Community Market will be a small non-profit grocery store located in the heart of downtown Bennington that promotes sustainable local agriculture, downtown revitalization and healthy eating for all."
Aila West, a member of the group who is also deputy director of the Center for the Advancement of Public Action at Bennington College, said the organization "is working with an architectural firm and a local contractor to build a commercial kitchen."
The store, she said, will include "a ready-meals counter, coffee bar, small indoor seating area, and additional outdoor seating. We hope to open our doors to the community at the end of spring 2022. "
West said the ready-to-eat section will include a deli counter, with fresh soups, salads and other ready-to-eat items sold by the pound.
Bakery products will also be prepared daily and the market is expected to be open seven days a week.
$ 540,000 INVESTMENT
Total market start-up costs will be approximately $ 540,000, according to the group's application to the Bennington Revolving Loan Fund for a loan of $ 200,000, which has been approved by the Select Board.
The space available in the building allows for over 4,500 square feet for a market, depending on loan request and business plan.
The location, which at one time served as a car dealership, also has on-site parking, a delivery entrance, and a warehouse and offices.
West said the group "is still working on the membership model, so details on that are to come. We will be happy to accept donations at the marketplace and have a website for online donations soon."
The group plans to work with the Bennington Farmers' Market and the Regenerative Food Network to provide fresh produce and other foods.
Other members of the nonprofit group's board include Susan Sgorbati, director of CAPA at the college; Tatiana Abatemarco, also from Bennington College; Becky Arbella, from Shires Housing; Crystal Gardner of Hilltop Farm; Bill Laberge, Grassroots Solar and the Regenerative Food Network; Rick Morgenthal, of Lever Inc., and Michael Philipp, of the Regenerative Food Network.
Listed advisers to the group include State Representative David Durfee of Shaftsbury, the former manager of Wild Oats Market in Williamstown, Mass .; Maria Scully, former owner / operator and accountant of Powers Market and Pangea Restaurant in North Bennington; Nancy Shuttleworth, of the Vermont Small Business Development Center; Shannon Barsotti, director of community development for Bennington, and Callie Fishburn, Bennington County Regional Commission.
Barsotti said the proposal addresses one of the most important downtown needs identified in the recent citizens' survey on the city's issues.
She also noted that new housing is in place around Four Corners in the Putnam Block development or under planning, and a commercial building with upper story housing is proposed for land now vacant on Depot Street.
Jim Therrien writes for Vermont News and Media, including Bennington Banner, Manchester Journal and Brattleboro Reformer. Email jtherrien@benningtonbanner.com