New England Sports Village in Attleboro Files for Bankruptcy | Local News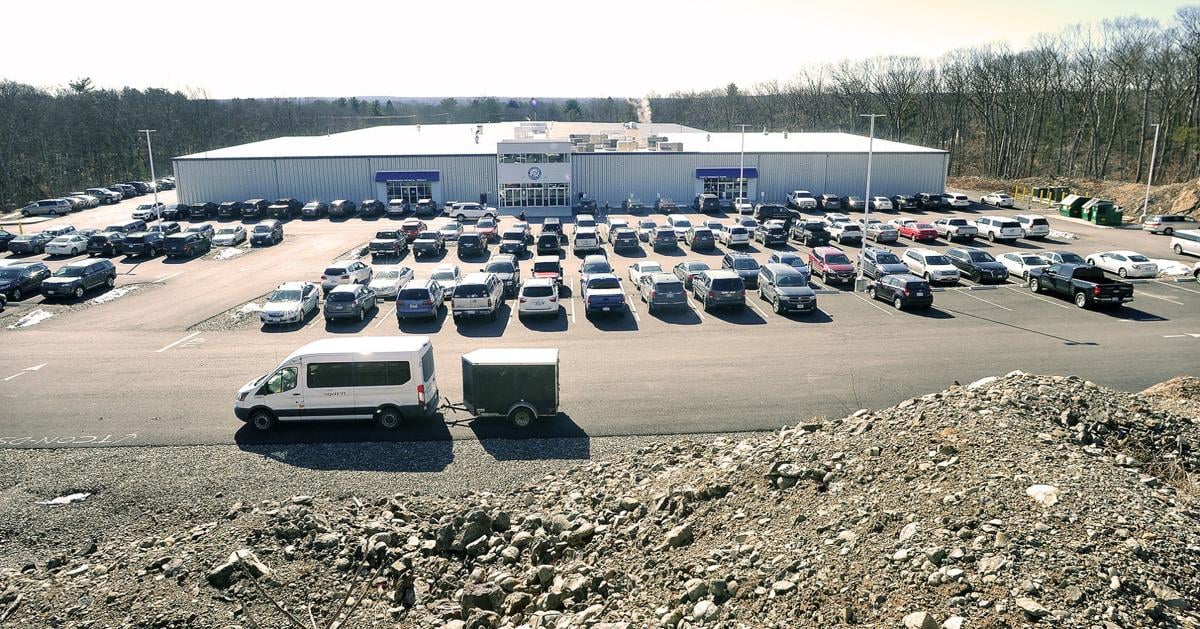 ATTLEBORO – New England Sports Village filed for bankruptcy on Thursday to avoid a foreclosure auction that was slated for Friday, a representative for the company said.
Stuart Silberberg, managing partner of Ajax 5CAP NESV LLC, the holding company of NESV, said the filing was done electronically and involved seven entities that are expected to be completed on Thursday evening.
The founders of NESV envisioned an ice rink on his property as well as facilities for football, tennis and swimming. For the moment, only the ice rink is operational; it opened on November 25, 2016.
Silberberg said the bankruptcy filing comes as his business and the property's mortgagee are at an impasse in negotiations. They've been going on since the spring when the first auction was scheduled for the 139-acre property, valued at $ 35.9 million for property tax purposes.
It has been reprogrammed at least three times.
"There is a dispute between us and the lender that we have not been able to resolve amicably," he said. "We don't think foreclosure is the appropriate action."
Silberberg said the filing would be under Chapter 11, giving the company time to grow its business, which was initially hit hard by "bad operations" and the coronavirus. The pandemic shut down the NESV for three months last year.
"This will be Chapter 11, debtor in possession until cash flow improves and we can get through it," Silberberg said. "The message we want to get across is that this freezes everything. It is designed to protect assets and that is what we intend to do.
Silberberg said he and everyone at NESV are determined to get through the tough times and move forward with the other businesses scheduled for ownership on Commerce Way.
"If there was a time to cut and run, this would be this one," he said. "But we don't cut and we don't run."
Silberberg said business at the rink has improved dramatically under the leadership of executive director Rob Reilly, who has brought in more teams and events.
"The rink is working pretty well," said Silberberg. "It's not where we want it to be, but it's definitely better than where it was."
Silberberg said he wanted all tenants to know that nothing is changing, but that he expects bankruptcy to create "angst and uncertainty."
The move, he said, is meant to save the operation.
"We are here and we are not going anywhere," he said. "It's business as usual. We are open and operational. We look forward to maintaining the business and serving the community.
Silberberg declined to comment on how late NESV is in mortgage payments to the lender.
But NESV is currently in arrears to the city to the tune of $ 565,965 in property taxes.
She also owes water and sewer services $ 4,733.
But Reilly said NESV is up to date on its recent tax bills by around $ 88,000 per quarter and sees no problem paying in the future.
He said he was in negotiations with the city over a plan to add payments every quarter until the tax debt is paid.
"The city has been great," he said of the negotiations in an interview at the rink.
"We're doing fine," he said, noting that other big bills, like electricity at National Grid, have also been paid.
Another setback for the company included bills of at least $ 200,000 for the replacement of rusty pipes caused by salt water which he said was supplied by the city.
Reilly also praised Silberberg.
"Cutting and running wasn't even an option for him," he said. "He really stood there.
Reilly said the bottom line improved with the addition of new hockey teams such as the Johnson & Wales University men's and women's teams.
The New Jersey Generals formed two more teams with younger players and the organization launched the Generals Hockey Academy.
A number of other youth teams have also been added.
Meanwhile, the Rink has struck a deal with cooking students at J&W University to begin their activities at The Barn, an establishment restaurant, and a new cafe in a space once occupied by Dunkin 'Donuts.
In addition, hockey players volunteer to help local charities.
"We empower students and youth to give back to the community for events like the Special Olympics, the Hunger Walk and Big Brothers and Big Sisters," said Reilly.
Reilly said the operation of the rink is going in the right direction.
"Our rink is full to the end," he said. "We're not going anywhere."
Georges W. Rhodes can be reached at 508-236-0432.