Napa Farmers Market voted # 1 in California | House and garden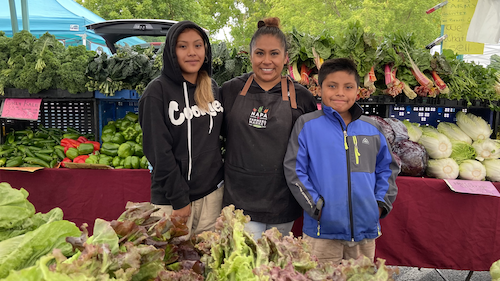 STAFF REGISTRATION

The Napa Farmers' Market was voted # 1 California Farmers' Market for the second year in a row in celebration of the American Farmers' Market. The market ranked # 1 in the Pacific region and # 7 nationally.
"We are very grateful to our community for helping us maintain our ranking as the # 1 Farmer's Market in California. This is truly a victory for all of Napa in another difficult year and we hope everyone will be proud of this recognition, "said the market manager. Cara Mae Wooledge.
Wooledge said that to thank their supporters, they will be handing out free, reusable Napa Farmers' Market bags on Saturday, September 25 at the information booth at the corner of Pearl and Yajome streets. A limited number is available on a first come, first served basis.
America's Farmers Market Celebration has ranked the country's farmers markets for over a decade. Co-sponsored by the American Farmland Trust and the Farmers Market Coalition, this annual competition highlights the essential role farmers' markets play in the farm-to-fork journey.
Founded in 1986, Napa Farmers Market is a 501 (c) (3) non-profit organization offering fresh, locally grown food produced directly by family farmers and small traders. Vendors offer a range of seasonal produce and flowers, meat, eggs and seafood, locally prepared foods and other artisanal products.