Local love: Pollinator chocolate has something for every palate | New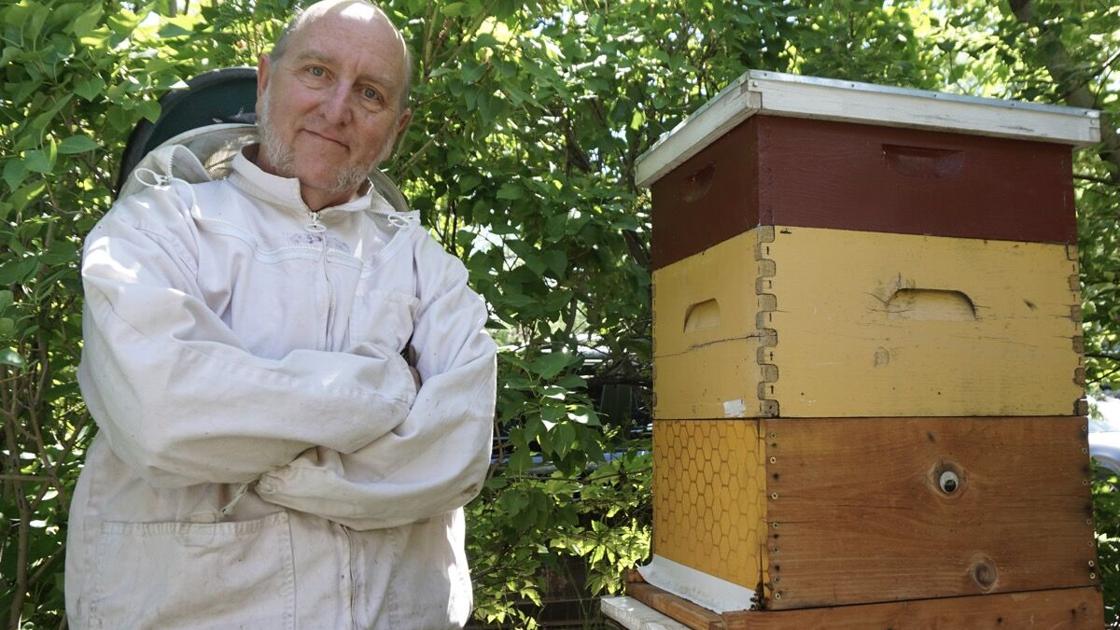 Editor's Note: Welcome to "First Saturday," a monthly section starting with a humble page to help readers immerse themselves in the weekend vibes. Our July debut features the "Local Love" series, which showcases the entrepreneurs and leaders of the valley, as well as "Cocktail Corner," a column of drinks serving as the inspiration for libations.
Owner, photographer, beekeeper and "scholarly chocolatier" – like his neighbor, Rachael, knighted him – Mark Burrows gave me fresh honey straight out of the raw comb on a stainless steel tablespoon. The consistency was chew and knead wax with a surprise explosion of honeysuckle sweetness, as if I had extracted nectar from a flower myself. I feared for a moment that the bees that were flying around us would get angry because we were nibbling on their farm.
Burrows, founder and single-origin chocolate maker at Pollinator Chocolate, and I met at his home in Carbondale, in an alleyway crowded with a cacophony of architectural styles and hippie vibes. We nestled our heatwave-stricken bodies in the shade, squeezing ourselves into an eroded, pollen-dusted outdoor swing sofa, with a box of honey bees buzzing behind us.
Our bare feet rested on the cool stone of Colorado marble. The irregularly shaped flagstones making up the trail were immaculate white bleached by the river. A perennial pollinating garden covered the ground. A second improvised hive of waste wood loomed beyond, among edible greens and colorful striped flora. The Burrows Lot is a flat square of lush overgrowth and rugged fertility. It's jungle, messy and resonates with all that is "home".
Inspired initially by his elder to attend a beekeeping tour, Burrows quickly discovered a passion for beekeeping in the vein of 19th-century American beekeeper Lorenzo Langstroth. As long as you stand still, move slowly, and breathe lightly through your nose (they react to carbon dioxide), bees should not sting defensively.
"It's like a meditation," Burrows said thoughtfully.
Bee families hummed about us as I learned about Burrows' many hobbies and businesses. His passions are as varied and abundant as his gardens and mixed art in his house. He's also working on his pilot's license, but that's another story.
Burrows' father was a steelworker and his mother was a North Dakota farm girl who advanced her education from a traditional housewife to a registered nurse. With influences from both the lab and the farm, it's no surprise that Burrows has such a sense of hospitality and kindness juxtaposed with scientific curiosity and meticulousness in measuring his ingredients.
" Time stops. It's a technical process, "Burrows said of his chocolate making. "You have to wait for it to come out and wait for it to reach the right point … and you have to be able to judge it and evaluate it and know when to stop the process."
We eventually moved into the air-conditioned living room, where he arranged 16 miniature ornate Indian treasure chests. Each contained a different collection of pieces. There is the chocolate from Madagascar, which evolves from a much more fruity bean. Bolivian sugar-free chocolate has a nutty facade. The Dominican Republic variety sports more earthy cassis or black cherry notes. Tanzanian chocolate is more bitter, with a surprising citrus finish.
Currently completing a chocolate sensory assessment course, Burrows' approach to chocolate making is both scientific and artistic. Its tastings are reminiscent of a wine tasting. Rather than just inhaling a square of a bar, chewing and swallowing ambivalently, the pea-sized tasting pieces should rest on the tongue. As the chocolate dissolves, it evolves. The initial flavor could be mostly damp earth, coffee or mushroom … and then, suddenly, a burst of coconut, honey, berries or even cabernet explodes in the mouth.
In the same spirit of shared experience during its tastings, Burrows applies this same sense of community to its sourcing. He makes his milk chocolate with milk from a local dairy, Sustainable Settings. His specialty Oney Foam Chocolate is made with local Colorado honey. One of her two milk chocolates contains buffalo milk from Erin's Acres to Emma. It contains twice as much fat as milk for more richness and sensuality. Composed of Marble Distillery's "Moonlight EXpresso" vodka, Moonlight EXpresso dark chocolate is an elegant fusion of 100% Dominican Republic cocoa, Guatemalan coffee beans and Ugandan vanilla.
Truly mindful of people's varied tastes and dietary restrictions, Burrows doesn't discriminate and has added two vegan chocolates to his repertoire, using coconut milk and oat milk. It also produces sugar-free chocolate. In two of his many dark chocolates, he incorporates cabernet sauvignon and stout. The flavors are so well balanced without one flavor dominating another. Burrows currently operates from a modest kitchen in Willits, but it seems to have already gone beyond the space with its success.
Just stop by the Sunday Basalt Farmers Market to get a sample in person. Pollinator chocolate is also sold at Mana Foods in Carbondale, Elizabeth Dean, Cooper Liquors and Bramble and Vine in Glenwood Springs, as well as Mercantile in Beaver Creek and various other locations from midvalley and downvalley to Eagle County. Shipping (it uses only environmentally friendly packaging) is available through its website, www.pollinatorchocolate.com.