Henan Distillery Turns Into Kiwi Business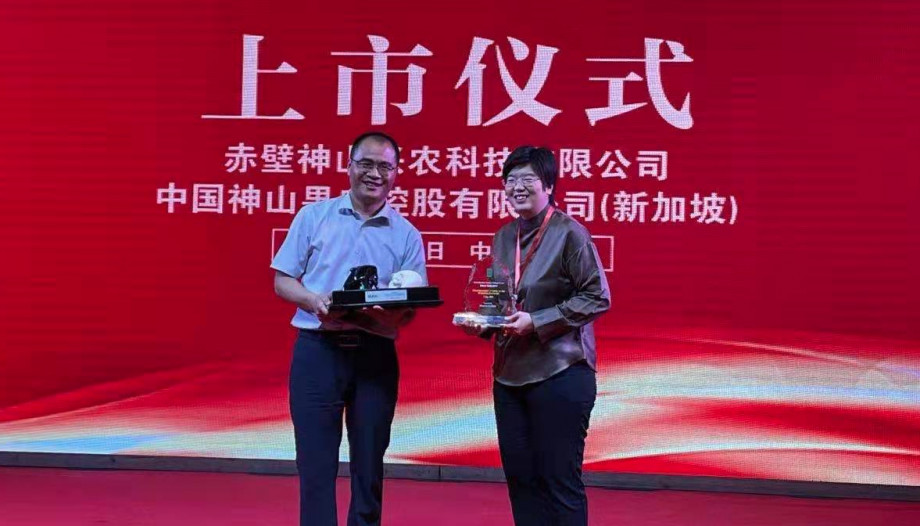 Ssomething is brewing in the kiwifruit trade in China. Henan Province-based Dukang Distillers, one of the country's best-known suppliers of the national drink known as baijiu, has announced that it is quitting the liquor industry altogether and turning to the kiwi trade.
The Singapore-listed company has announced that it will also change its name to China Shenshan Orchard Holdings. having identified a "stable income stream and sustained profitability" from its proposed entry into full-time kiwifruit production.
This company, known as the Xingnong Group, was founded in 2017. Since then, its revenue and net profit have reportedly increased steadily and had a "minimal" impact due to the Covid-19 pandemic.
"We are delighted to complete the transformation into a horticultural marketing company," commented Hu Chao, Executive Director and CEO of Dukang Distillers. "This marks a new start for the company as we will be focusing our resources on the fast growing kiwifruit industry in the PRC in the future. "
The company should benefit from serious government support to effect the transition it is proposing.
As the Chinese administration seeks to eradicate poverty by 2035, it has offered income tax exemptions and higher subsidies to large landowners like Xingnong, who owns the rights to eight kiwi orchards covering around 6,500 km.2 near Chibi city, Hubei.
The land is considered to be one of the largest kiwi orchards in China.
Following its restructuring, China Shenshan Orchard will become a horticultural marketing company focused on planting, growing and selling kiwifruit all over China.
It already controls 80 brands and 36 patents, and sells kiwifruit under its own Fairy Gold and Jade Green brands through distributors, wholesalers, business partners and e-commerce platforms.
Sound the changes
In a Singapore Stock Exchange gong-striking ceremony to mark its restructuring, Dukang CEO was joined by Chibi Municipal Party Committee Secretary Sheng Wenjun, Xie Caihan from SGX-ST Representative Office in Beijing, and other local senior officials, business partners, and industry experts.
Chao added, "The demand for kiwifruit has increased over the years in the PRC, largely due to the increase in disposable income of consumers as well as the growing demand from domestic consumers for higher quality fruits such as kiwi fruit. "
Rich in vitamin C and dietary fiber, the fruit can provide a variety of health benefits, which it believes increases demand.
"As Chinese consumers become increasingly health conscious these days, we believe kiwi's tangy flavor, pleasant texture, and low calorie content will make it a delicious and healthy option for snacks, side dishes or a unique dessert, "Chao continued.
"We believe this will provide us with many opportunities to develop the kiwifruit sector to meet growing domestic demand and deliver long-term sustainable value to all stakeholders. "