Beautycounter Partners With Klarna For Live Series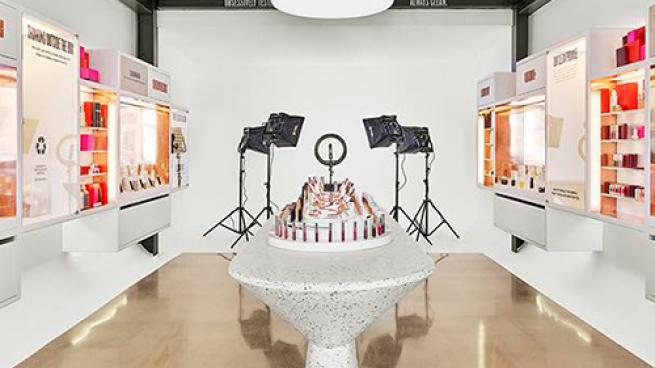 A brand specializing in clean beauty and a global retail bank, payment and shopping services jointly enter the direct shopping space.
Beautycounter and Klarna will broadcast a four-episode live shopping event from Beautycounter's LIVE @ Abbot Kinney content studio located at its flagship store in Venice, Calif., Starting September 8, 2021. This is the latest initiative by Beautycounter. 'a series of marketing activations between Klarna and Beautycounter since the two companies initially launched a partnership in August 2020.
The live episodes, hosted by Christy Coleman, Celebrity Makeup Artist and Artistic Director of Beautycounter, will follow the theme of "Best Beauty". The series will bring together beauty influencers including Ashley Greene, Christine Kong and Asia Jackson, along with ingredient safety expert Lindsay Dahl, vice president of social mission for Beautycounter, to offer ideas, advice, tips and techniques for a cleaner and better beauty routine. .
Customers will be able to join the live streaming sessions at 11:00 am PT starting Wednesday, September 8 via a link on the Klarna app or the Beautycounter website. Viewers who register will have a chance to win a free Beautycounter giveaway with purchase at checkout if they shop with Klarna.
The next round of live broadcasts is part of Klarna's larger push into experiential shopping through technology amid growing consumer demand. In July 2021, the company purchased Hero, a social shopping platform designed to provide consumers with inspiration, advice and instantly shoppable content produced directly from retailers' physical stores.
Recently, Klarna also acquired Shoptail, an online price comparison service, and Toplooks, an AI-powered style engine that enables retailers to create purchasable content by suggesting complementary items to consumers on their web and social channels.
Klarna's own research iindicates that virtual live buying events are promising, with older audiences as early adopters. While only 25% of shoppers who took a recent Klarna survey said they attended a live virtual shopping event, 60% of those who tried it said it improved their online shopping experience. Baby boomers (28%) and Generation X (27%) are more likely to have participated in these events than Generation Y (23%) or Generation Z (20%).
"At Beautycounter, we are always looking for new and exciting ways to make meaningful connections with our community and meet them wherever they are. Our partnership with Klarna builds on Beautycounter's efforts to innovate the direct shopping experience as a way to do this, "said Blair Lawson, Director of Merchandising and Marketing, Beautycounter. "The initiative blends in-store and online shopping environments to provide a fun and easy way for customers to discover and purchase our own beauty products."
"Online shopping is quickly becoming an essential part of the e-commerce experience for customers and brands," said David Sandström, Director of Marketing at Klarna. "We are excited to partner with Beautycounter to foster meaningful peer engagement and create a fun and seamless shopping experience for beauty enthusiasts. "
Founded by Gregg Renfrew in 2011 and launched in 2013, Beautycounter is headquartered in Santa Monica, California with a branded mission to improve transparency and accountability in the beauty industry, including advocacy.
Over 250,000 retailers in 17 countries including H&M, Ikea, Expedia Group, Samsung, Asos, Peloton, Abercrombie & Fitch, Nike and AliExpress have provided Klarna with an online and in-store shopping experience.