Australians are 'demanding more' from hotels today, new research finds on post-pandemic consumer expectations – SevenRooms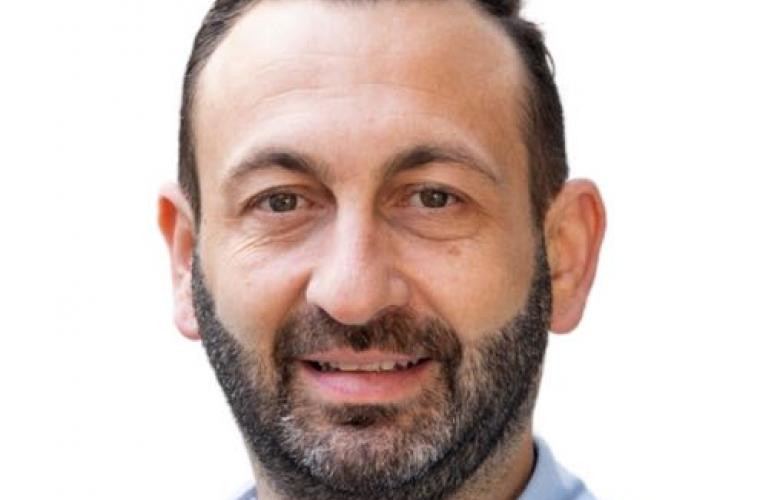 According to new research, Green Shoots of Optimism, released today by SevenRooms, a guest experience and loyalty platform for the hospitality industry, more than half (56%) of Australians maintain hotels at a higher standard after the pandemic.
Few industries have been hit harder by the pandemic than travel, tourism and hospitality. Despite the end of restrictions and the reopening of borders, Australian hoteliers cannot simply return to "normal". In fact, consumer expectations have evolved when it comes to visiting and staying in hotels, with research from SevenRooms revealing that Australian consumers expect more from hoteliers than ever before.
According to the research, which aimed to find out what guests expect from post-pandemic hotels, half of Australians (50%) expect to be able to make reservations, reservations and purchases via online or contactless technology, rather than via a phone call or in person. Meanwhile, one in three (68%) expect flexible cancellation and a refund if their trip is impacted by COVID.
"Few industries have been hit harder by the pandemic than hospitality, but none have shown more resilience, adaptability and dynamism," said Paul Hadida, Managing Director, APAC at SevenRooms.
"As the Australian travel and hospitality industries return to a new post-pandemic normal, it is imperative that hotel operators remain nimble to meet changing guest demands in a new era of travel. Consumers are demanding more today, and places that meet those demands will lead by example after the pandemic.
"Change should be seen as an opportunity, not a threat. Offering online or contactless technology to customers to make reservations, for example, is the biggest consumer demand today.
However, it also improves sites' operational efficiency and helps them deliver exceptional customer experiences that drive loyalty, increase revenue, and help them face whatever the future throws at them.
Changing consumer demands
As life returns to a new normal post-pandemic, hoteliers must adapt to changing consumer behaviors to ensure they can attract, engage and retain guests. According to the report, Australian consumers today expect hoteliers to:
Offer flexible cancellation and refund if their trip is impacted by COVID (68%)
Offering free offers or experiences at the hotel dining venue (34%)
Demonstrate a genuine commitment to sustainability and environmentally responsible practices (33%)
Limit their ability to maintain health and safety (31%)
Work with local partners and producers (30%)
Katie Malone, Group Director, Marketing at Crystalbrook Collectionwhich uses SevenRooms in its portfolio of 11 restaurants and bars, said: "As a five-star hotel group, we have always held ourselves to high standards, but the needs and desires of guests have changed after the pandemic, and we we have to adapt.
One of the biggest trends today is personalization and a focus on creating memorable moments. For us, data is the foundation for delivering the remarkable experiences they desire at each of our locations.
Through our digital transformation, we aim to create 360 ​​degree images of each customer, so we can understand their likes, dislikes, how often they dine, how much they spend and more.
"With this information, we are able to provide the personalization they demand and reward their loyalty. For example, local residents can enroll in our Crystalbrook Local program in each destination. We also recognize our big spenders and regulars with their favorite seat or a complimentary glass of bubbles. The past two years have been incredibly challenging, but with technology fueling our mission, we are extremely positive about the future of hospitality and eager to go above and beyond for our guests post-pandemic.
Loyalty is a hotel's best friend
Customer loyalty is more essential than ever for hoteliers. According to the study, one in four (25%) Australian consumers want to be recognized for their loyalty status – eg silver, gold – and receive exclusive benefits for that level of loyalty. Additionally, Australian consumers say they will stay with a hotel if:
Hotel was flexible with bookings affected by events like pandemic or floods (50%)
They received a free drink or pre-selected in-room dining upon arrival (48%)
They received personalized offers based on their food and beverage choices during a previous stay/visit – e.g. discount at restaurant or bar, free dish/cocktail (39%)
They received additional loyalty points for enjoying the restaurants and bars of the establishment (35%)
Green shoots of optimism for Australia's hospitality sector
A third (33%) of Australians have still not stayed in a hotel since the start of the pandemic, but there are bouts of optimism. With restrictions easing and borders reopening, nearly half (46 per cent) have stayed in a hotel in the past six months, while another third (37 per cent) plan to return to hotels over the next of the next three months. This changed consumer is looking for an extraordinary experience, and a free glass of champagne or additional loyalty points can go a long way to retaining them for years to come.
However, 22% do not plan to return to the hotel at all. For those who have not stayed at a hotel since before March 2020, or who have no intention of returning, it is essential that operators cultivate the loyalty of this audience with closer benefits and promotions. from their house. This could include a "locals-only discount" at the restaurant or bar, specials to enjoy amenities like pool cabanas over a weekend, or live music on Fridays to make a night out or night out. between friends even more special. Going the extra mile to cultivate a local following can have a significant impact on revenue, especially with many Australians still reluctant to return to travel.
Places that identify what consumers demand as a standard and value for their loyalty will likely be the ones that can reap the most benefits from post-pandemic hospitality.
For more data, broken down by age, gender and condition, go to Green Shoots of Optimism or visit SevenRooms.